About Us
Why much of our website is free
Our goal has always been to make accounting information available for free to everybody on the planet 24/7. Whether you are a student or business person, we know how difficult accounting can be. That's why we have spent thousands of hours making this amazing resource available to you. We also hope to increase the awareness of accounting and provide quality resources for those considering a career in accounting.


How can we continue to offer free materials?
Changing the way people learn accounting
By using the Internet, we have been able to create an accounting community where learning accounting has become fun and interesting. We have created thousands of practice questions using interactive drills and puzzles with immediate feedback. We have been able to answer over 800 accounting related questions from users of our website in our accounting blog. There are also thousands of people interacting on our Facebook fan page.
The overwhelming response
Since its creation, over 30 million people from all over the world have been able to learn accounting from our website. AccountingCoach.com continues to be the leading resource for learning accounting online.
We have received 1,500 unsolicited testimonials praising the quality of our materials and the effectiveness of our website.

Over 100,000 people have signed up for our accounting newsletter.

Thousands of people have "become a fan" of our website on Facebook.
How can we continue to offer free materials?
Our website is supported by those who join AccountingCoach Pro. This exclusive members area includes our seminar videos, all of our materials in PDF format, online exams, visual tutorials, business forms and more.

Learn about AccountingCoach Pro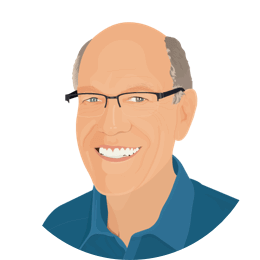 About Harold Averkamp
After working as an accountant, consultant, and university accounting instructor for more than 25 years, Harold Averkamp formed AccountingCoach.com in 2003. His goal was to share his knowledge and passion for teaching accounting and with people throughout the world at a very low cost. Mr. Averkamp continues to expand AccountingCoach.com with new topics, Q&A, and a special members area called AccountingCoach Pro. His ability to explain accounting in a clear and concise manner has resulted in 1,500 unsolicited testimonials and tens of millions of visitors.
Credentials of Harold B. Averkamp, MBA, CPA:
Senior lecturer emeritus in accounting at University of Wisconsin-Whitewater (1975-77; 1980-2003).
Experienced consultant to numerous small businesses including retail, service, and manufacturing (1973-2010).
Accounting manager and theory accountant for two major corporations (1973-75; 1977-80).
Finance chairperson and consultant to a number of churches.
Author of Keeping Your Parish Financially Healthy, published by Paulist Press.
MBA, Kellogg School of Management, Northwestern University (Evanston, IL).
Accounting degree with honors, Marquette University (Milwaukee, WI).
Certified Public Accountant.
Member of American Institute of Certified Public Accountants.
Other websites in the Averkamp family:
This website is maintained by
Matthew Averkamp
.