Bookkeeping Proficiency Exam
Get immediate feedback on your bookkeeping skills with 300 questions sorted into 14 topics.
Great for prospective employees and employers.
Answer key included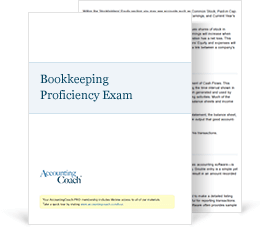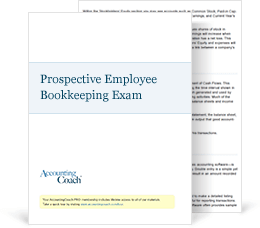 Bookkeeping Exams for Prospective Employees
Includes three exams, each with 40 questions. The exams are similar, but no question is repeated on any of the exams.
Great for employers and prospective employees.
Answer key included
Financial Accounting Exam
Test your knowledge of financial accounting with our exclusive 640 questions.
Covers 16 financial accounting topics (40 questions each).
Answer key included
View the list of topics covered
Recording Transactions
Accounting Principles
Adjusting Entries
Intro to Financial Statements
Balance Sheet
Stockholders' Equity
Income Statement
Cash Flow Statement
Financial Ratios and Analysis
Accounts Receivable and Bad Debts Expense
Inventory and Cost of Goods Sold
Investments
Depreciation
Bonds Payable
Bank Reconciliation and Petty Cash
Payroll Accounting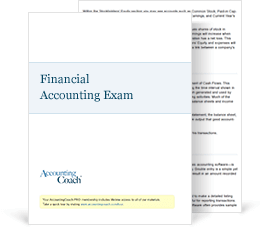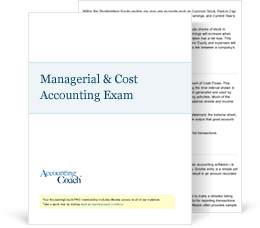 Managerial and Cost Accounting Exam
Assess your understanding of managerial and cost accounting with this 520-question exam.
A valuable way to learn and review 19 managerial and cost accounting topics.
Answer key included
View the list of topics covered
Cost Terms & Classifications
Manufacturing Costs
Service Department Allocations
Variable vs. Absorption Costing
Cost Behavior & Estimation
Regression for Estimating
Break-even and Cost-Volume-Profit
Job Costing
Process Costing
Standard Costing – Direct Materials & Direct Labor
Standard Costing – Manufacturing Overhead
Activity Based Costing
Joint Costs
Operating Budgets
Capital Budgeting
Decentralized Operations
EOQ & Inventory Control
Financial Ratios
Quality & Other Terms
Financial Ratios Exam
These 100 questions pertaining to financial ratios will help increase your understanding of financial statements.
Answer key included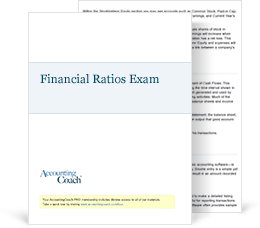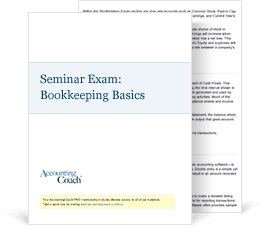 Exam for Seminar: Bookkeeping Basics
This 50-question exam pertains to our video seminar Bookkeeping Basics.
Answer key included
Exam for Seminar: Understanding Financial Statements
This 50-question pertains to our video seminar Understanding Financial Statements.
Answer key included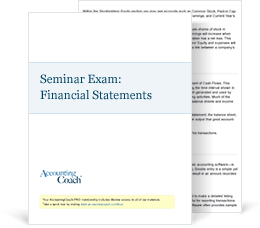 Take online, track your progress
All of our exams can be taken online. Each exam is separated into smaller subtopics for your convenience.
You will be able to keep track of the exams you have completed as well as your grades.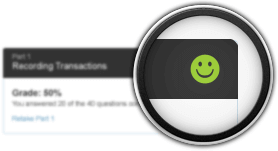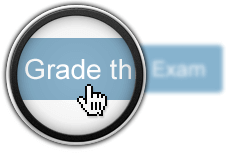 Grade each exam, view the correct answers
When you choose to grade an exam you will be able to quickly view which questions you answered incorrectly. You can easily review your mistakes and learn what the correct answer is for each question.
Your grades will be stored in your account so that when you come back to our website you will be able to pick up right where you left off.
Also available in printable PDF format
All of our exams are available in PDF format for you to print and complete by hand.
Answer key included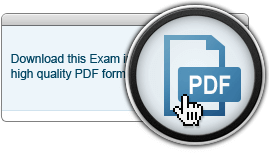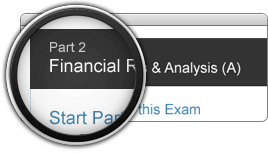 Covers 50 different accounting topics
All of our exams are separated into subtopics (50 in total). This allows you to focus on the areas in need of improvement.